The Influence of Europe. In addition to regional and national sources for our designs, the architecture of Europe, especially Italy, France, and England continue to function as a fountainhead of ideas. The joy in our endeavor is in selecting and translating the most suitable models from the past that excites the imagination, yet fully satisfies the functional requirements.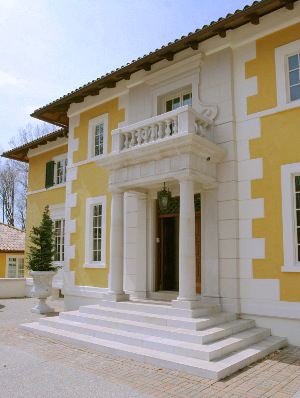 Contributing to the Italian feeling is this fountain with its cast stone head of Zephyrus, the West Wind, from Greek mythology.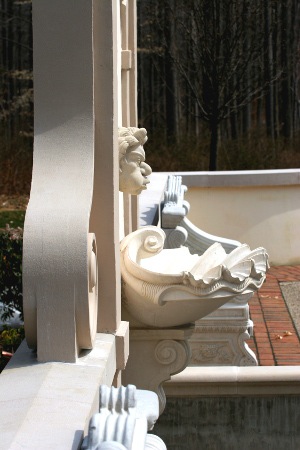 Italianate Style
Inspired by the Renaissance villas of rural Italy, we have designed houses such as this with terracotta roof tiles, groin-vaulted loggia, and custom cast stone elements including an elaborate entry portico.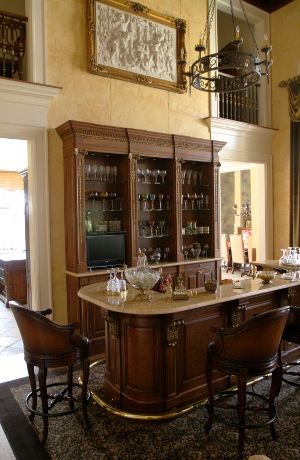 Interior custom millwork and cabinetry, such as this richly articulated walnut bar and back bar, are designed for both functionality and elegance.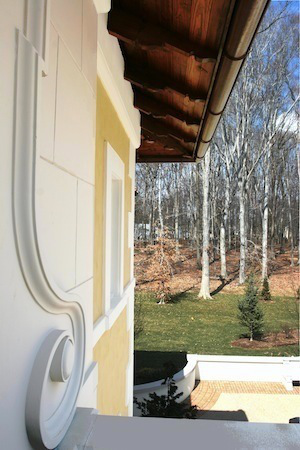 Exterior elements, such as these custom cast stone volutes and portico, cedar eave outriggers, and walnut doors are carefully detailed.